Technics 1210 Local Service & Maintenance Including Cost
 It is as important as a mixing desk, you need to make sure it's spinning properly and that all adjustments are working.  We see many decks where the height adjusters are stuck, or the decks are not braking correctly.  If your deck has been dropped or suffered damage causing the platter to kind of bounce back and forth it's likely a damaged motor.  Generally we're able to repair these without replacement. 
Create an account and make a ticket enquiry for servicing, repairing or modifying your vinyl deck.
Technic 1210 service main areas checked
Platter speed calibration
Pitch slider issues 
Start/stop button
pop up lamp replacement
Phono cables and connectors
Earth Cable
Lubricating and checking bearings.
Upgrades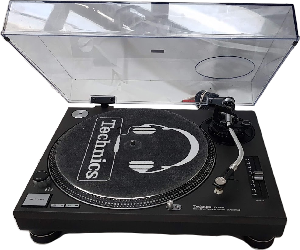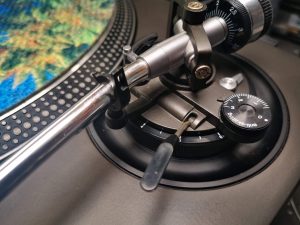 Technics 1210 service & Repair costs
The below are our guide prices for standard workshop repairs and servicing for DJ Decks.  As deck varies with fault the prices are to be used as a reference guide only and no guarantee of availability of parts. We don't undervalue our service as we believe to be far superior than other repairers, our attention to detail and going the extra mile are standard.  We handle many hundreds of Technics decks a year, posted, taxi'd or brought in and always give the best experience. 
Technics 1210 Service
Full strip down, clean and check
Full strip down and clean internally

Checking all internal components

Checking bearings & Moving parts

Calibration of Pitch controls

Obsere any non working components & Report back
Pair Deck service
Why just get one done when you run them as a pair!
Everything as per single deck, but twice!
Additional Technics 1210 service options
All below prices are charged in addition to the servicing costs above and are charged per deck. For example if you wanted replacement VAN DAMME cables for one deck the cost would be £45 plus the service at the above rates.
Custom LED colours on Technics 1210
We can change the colours of all the LED's on your Technics 1210 including the pop up light.  The strobe lights, pitch and speed adjustment.  Within reason any colour can be chosen.  Alternatively if you have a pimped out deck and want it restoring to factory stock colours we have good stock of all original colours.
Fast Local Servicing of 1210 Decks
We're typically able to turnaround a Technics 1210 service locally in Harlow Essex for London, and Hertfordshire in roughly 1-2 weeks depending on the number of repairs currently in.
We have limits that we will repair upto without further authorisation from you and can be found in our terms and conditions however we do always try to remain economical.  If we think it's going to be unrealistic then we will let you know before you get an incredibly unrealistic bill.
Arrange a Service
Book your Technics 1210 service now!
Local Reliable Technics 1210 Service Centre
Many of our customers have found us from being local to them in Harlow Essex but many have come from Hertfordshire and London to trust us with their Technics 1210 service.
Not only fully servicing, but we carry lots of spares and parts. We make our own Aux/ Phono cables in house so can make them to any length.